Details
We are looking forward to performing our new programme, that just had its premiere in Muri last month - now in Wasserburg am Inn, Bavaria: Venezia. Barbara. Privat. What music may have been played at Barbara Strozzi's "salone": the Accademia degli Unisoni her father had created for her? This speculative programme with the two sopranos Kristine Jaunalksne and Ulrike Hofbauer, and the wonderful continuo "band" Marie Bournisien, baroque harp, Brigitte Gasser, lirone and Julian Behr, tiorba promisses an inspiring evening. you can find more information on the venue
here
Details
Three Concerts in the Festival Muri Vokal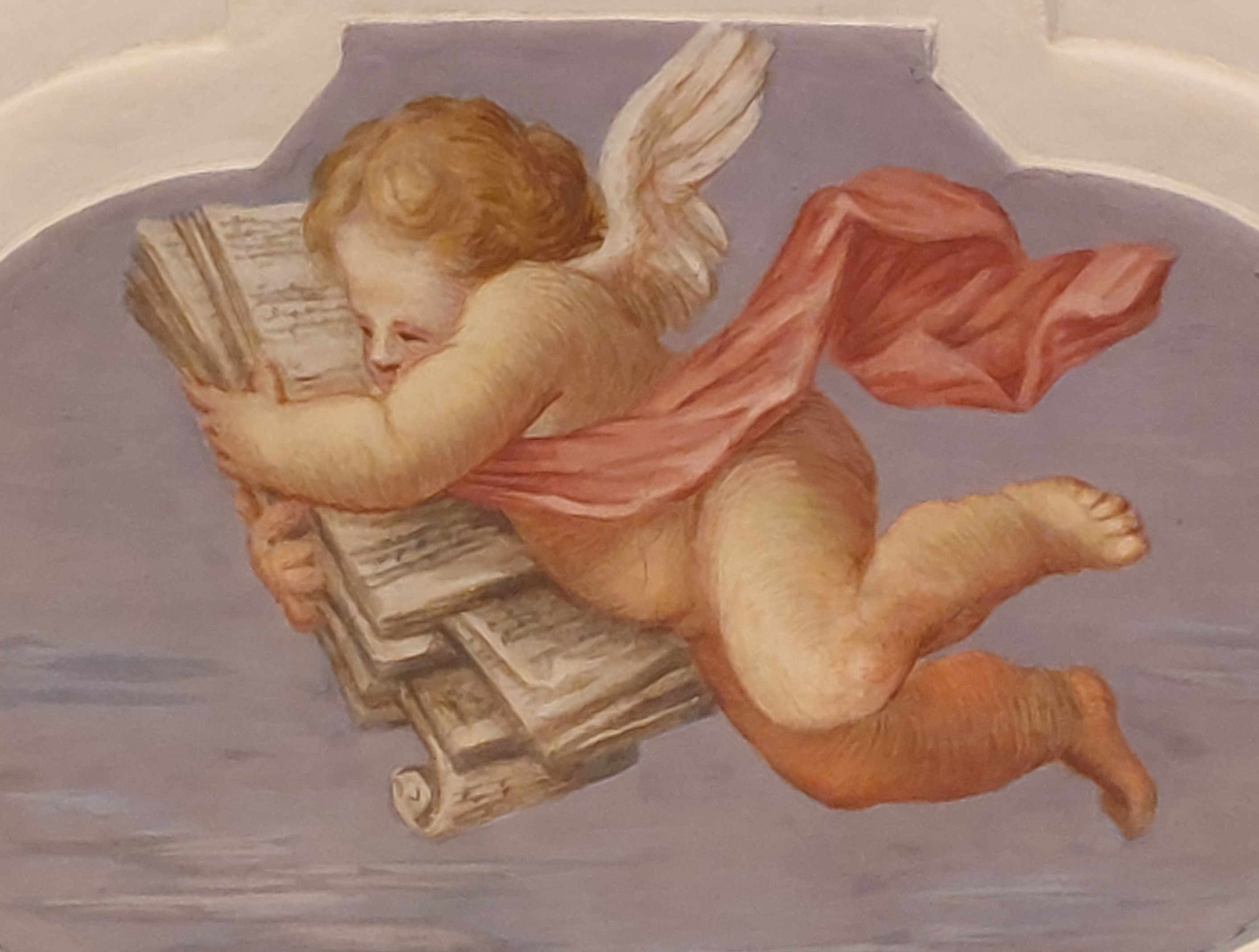 Three concerts in only two days, that promises to be intense! We are looking forward to performing three different programmes in the wonderful Festvial Muri Vokal which is going to take part on the last weekend of August. The Leçons by Couperin, the speculative programme Venezia.Barbara.Privat and Dowland's Lute Songs in ensemble setup - sounds good? We are looking forward to seeing you there! The detailed programme you can find
here
.
Details
new disc: Leonardo Leo - Sacred Works!
© DHM

On 26 August 2016, my new solo recording: Leonardo Leo, Sacred Works - will finally be released on Deutsche Harmonia Mundi!
I am very happy about this new disc, which I had the pleasure to record with "my" ensemble &cetera. My wonderful collegues:

Peter Barczi, violin
Eva Borhi, violin
Matthieu Camilleri, Viola
Bernadette Köbele, Violoncello
Julian Behr, theorbo
Markus Hünninger, harpsichord, organ

The CD unites two very different Salve Regina compositions by Leonardo Leo, and there are even two world premiere recordings: The Prodigal Son, and one of the Good Friday Lamentations. And of course there is wonderful instrumental music - by Leonardo Leo himself and by his great rival Franceso Durante. I am very much looking forward!

Biographies of my colleagues


Details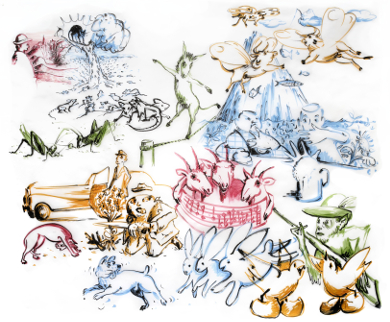 © Adrian Rovatkay, photograph: Axel Meintker

I am pleased to announce that the my CD 'Dialoghi a voce sola' has arrived.


We have been inundated with praise and positive comments (see below) and were even nominated for the 'Deutschen Schallplattenpreis' (German Recording Prize), much to the excitement of all concerned.


The picture to the left was drawn by the Berlin based artist and musician, Adrian Rovatkay. He drew this for me as a fantastical illustration of Claudio Merula's "Quando gli uccelli portaranno i zoccoli", which can be heard on the CD.


To produce a CD nowadays, demands a huge amount of financial investment, therefore we are delighted by each and every sale ... so "support the artist" and buy a copy today ... or if you already have one maybe you would even like a second!
Details
I am happy to let you know the 'Dialoghi' CD is currently at the printing press and the predicted release date will be October 17th 2014. So many thoughts and ideas have gone into this project, my first 'self-produced' CD, that I am very much looking forward to the results.

It has become extremely expensive to produce a CD, therefore I would be very grateful to anyone out there who would like to follow the motto 'support an artist' and order a copy directly from my homepage ... don't forget it is Christmas soon ;-)
Details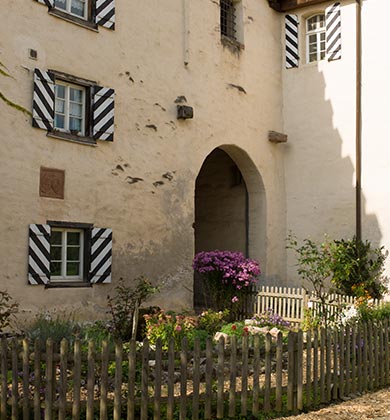 © Randall Cook
A few weeks ago I found the first edit of my new CD in the mail box. And then yesterday I had the pleasure of meeting up with our wonderful sound engineer Renate Wolter-Seevers – in the Freudenburg in Bassum.

We had a chance to discuss whether we could replace this or that "c"or make a suddenly "vanished" syllable ("I just ran out of air!") audible again by using a different take … I cannot wait to see (and hear) the final product!

Do pencil it in: the "Dialoghi a voce sola" will be released by the label "Raumklang" by September 2014. They can then be ordered direct from me! ("support the artist, buy local")

I'm happy for every direct order, since as artists we receive only a few cents of those CDs that are sold via the big online stores. And from that we couldn't have financed this CD unfortunately …
Details


© Ulrike Hofbauer

Details
The first edit has arrived!!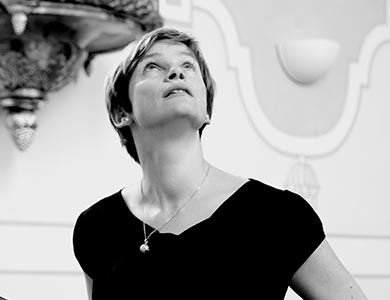 © Randall Cook
Wow, that's a good feeling ...

After weeks of anxious waiting, I wonder if my impressions from the performance for the microphone will be the same as that of listening to the CD? Now I listened for the first time to my "Dialoghi a voce sola" – recorded at Castle Beuggen in september 2013. And I am relieved …

My first entirely "self-organized" disc, the programme (dialogues for one voice from 17th century Italy) as well as the choice of musicians (exquisite: Marie Bournisien, arpa doppia, Brigitte Gasser, lirone und Julian Behr, lute), and the financing :-( all totally mine"!